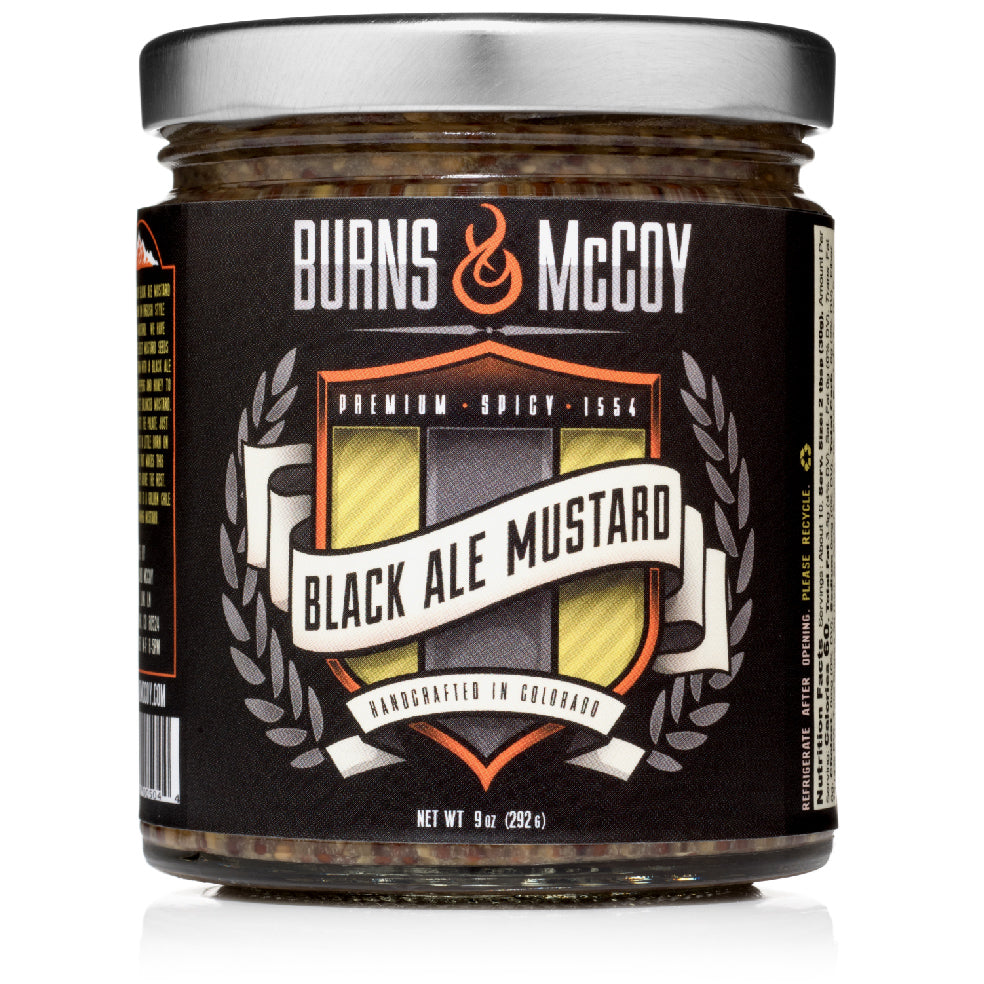 New Belgium Habanero Mustard
The bratwursts scream for it, the hot dogs beg to bathe in it, and every sandwich stands in line for weeks to feel the sensation only Burns and McCoy's New Belgium 1554 Black ale mustard provides. Not completely creamy like Dijon nor gritty like whole mustard seed. Just the right balance in between. This mustard hits the palate just right, with just a little burn on the back end that make this mustard a step above the rest and certifies Burns and McCoy as the new gold standard.
Burns and McCoy is the only award winning hot sauce company in Fort Collins, Colorado. We take the same approach in all of our hot sauces, Bloody Mary Mixes, New Belgium 1554 Black Ale Habanero Mustard, and Vinaigrette.
Ingredients: Apple Cider Vinegar, Water, Beer, Yellow Mustard Seed, Brown Mustard Seed, Honey, Habanero Peppers, Spices