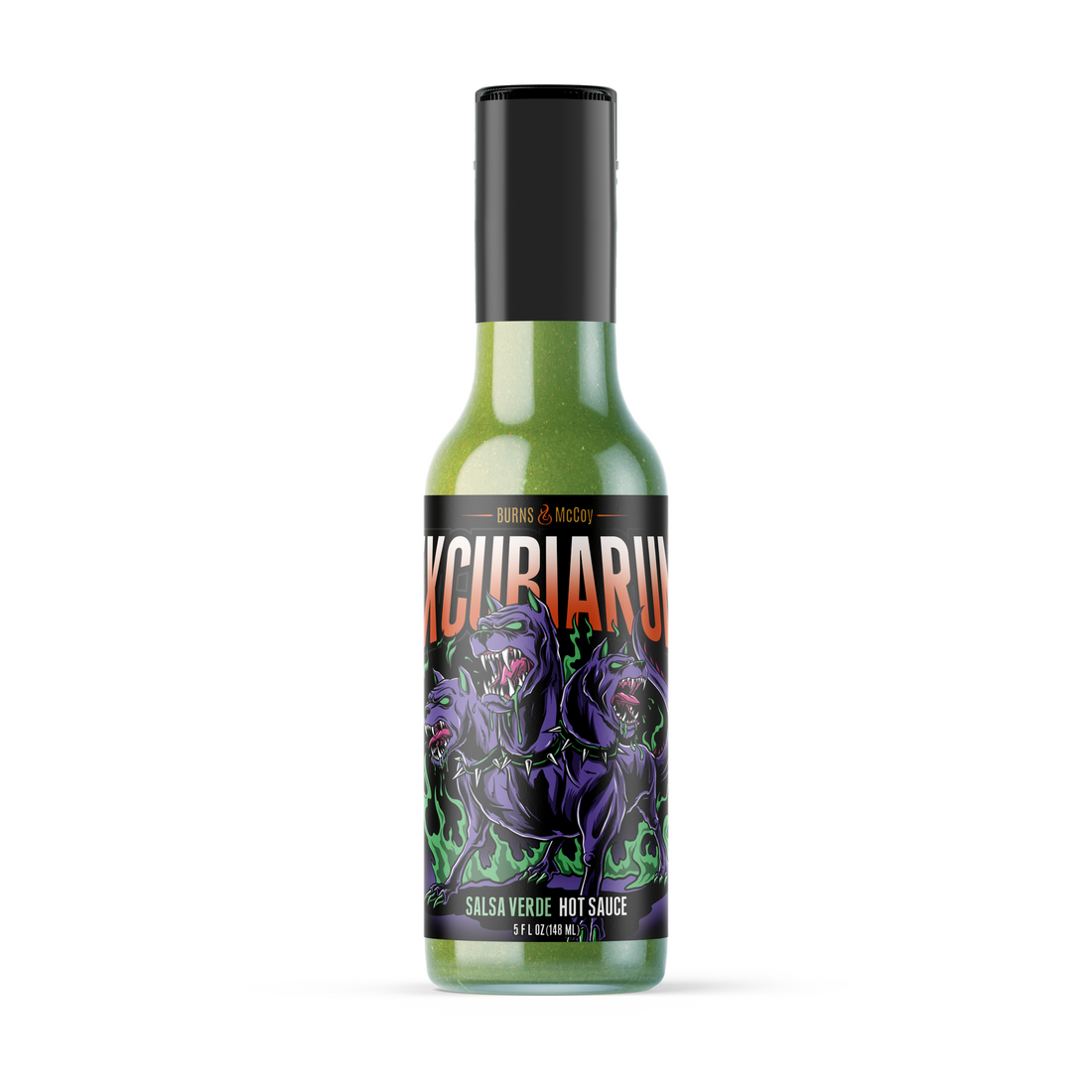 Excubiarum Verde Hot Sauce
Excubiarum is the hottest of the verde sauces on the market. Using a jalapeno, serrano, green habanero, cayenne, Carolina reaper, ghost and moruga pepper blend. This sauce is prefected with the balance from the sweetness of tomatillo, toasted onion, and roasted garlic.
Excubiarum is perfect for tacos, burritos, pizza, pork, eggs, traditional Mexican food, and fish.
Heat Level 8/10
Ingredients: Fire Roasted Tomatillo, Fire Roasted Jalapeno, Distilled Water, Pepper Blend (Serrano, Carolina Reaper, Green Habanero, Cayenne, Trinidad Scorpion, 7 Pot Peppers), Distilled Vinegar, Organic Lime Juice, Roasted Onion, Roasted Garlic, Bhut Jolokia Peppers, Cilantro, Salt