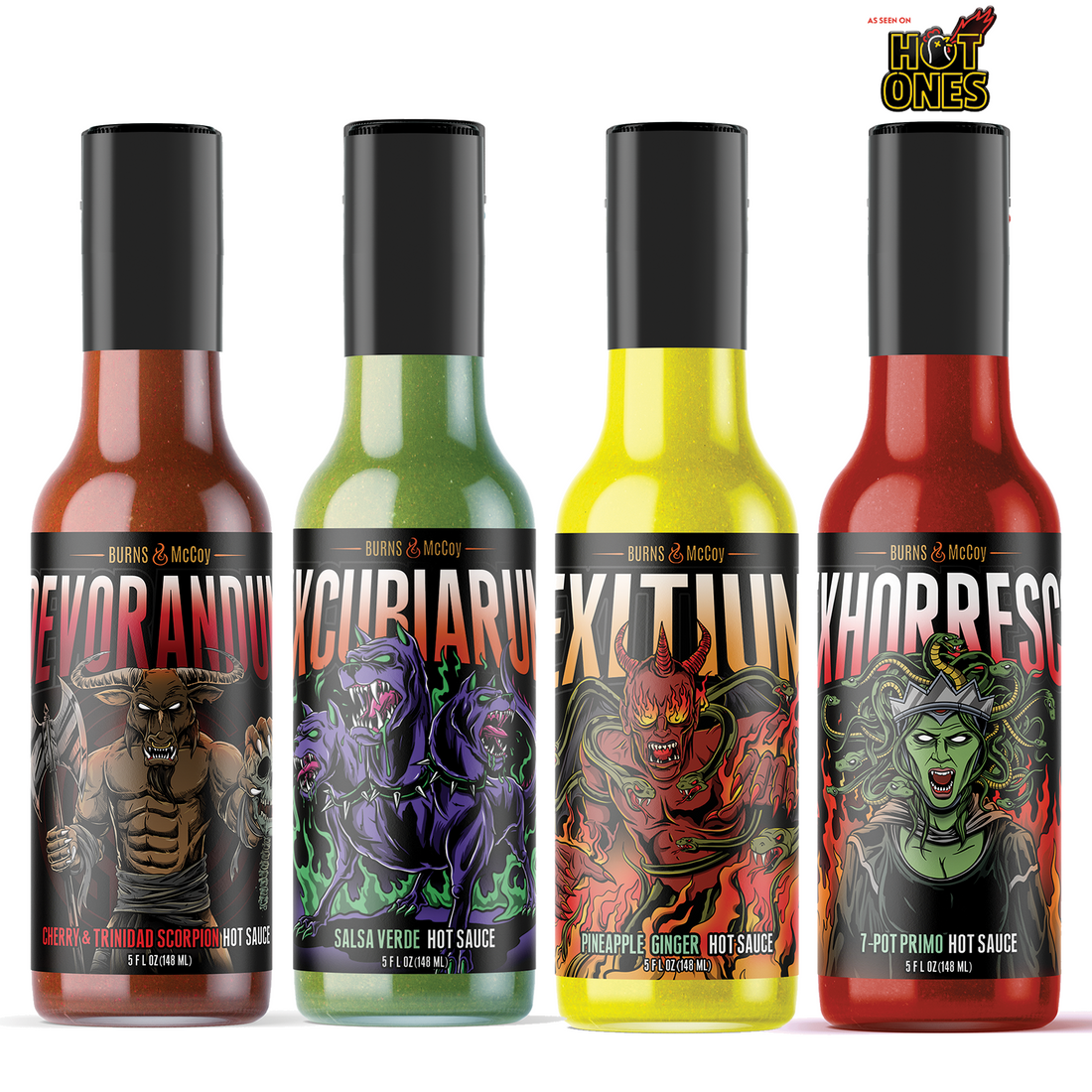 4-Pack Wrath of the Gods Gift Set *FREE SHIPPING INCLUDED*
We have them all here together in a set of 4 and at a wonderful discount for you super hot fanatics. Including EXHORRESCO as seen on Season 7 of Hot Ones.
Come one, come all, and lets slay these vicious Greek monsters.